Quantum Hydrox TM utilizes the most effective forms of Vitamin C. Vitamin C is essential to preserve the health and beauty of skin. Potent topical Vitamin C application is more effective than ingesting massive doses of the vitamin.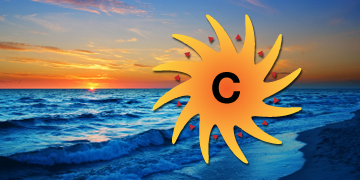 Vitamin C plays several important roles in human metabolism. The effects related to the skin are:
collagen formation and increased skin elasticity – smoother, firmer skin
retardation of melanin formation – diminished skin discolouration and increased luminosity
free radical scavenging of oxygen (powerful antioxidant action)
protection from environmental damage
The level of Vitamin C in humans decreases as aging progresses. Vitamin C is an essential component to preserve health and beauty as collagen can only be produced in the presence of Vitamin C.
However, even massive doses of Vitamin C cannot yield the results of potent topical Vitamin C application. Significantly more of it gets into skin cells through topical application.
Vitamin C in its simplest form [(L) ascorbic acid] is typically used in skin products but is difficult to absorb through the skin and is extremely unstable.
Quantum Hydrox TM utilizes highly effective Vitamin C derivatives which are totally stable and are powerful appearance booster supplements to alpha hydroxy treatment. (Vitamin C does not increase cellular turnover time and therefore is not a substitute for alpha hydroxy acids.)
Note: Apply topical Vitamin C after alpha hydroxy treatment products (wait one minute), but before standard moisturizers.
The three sources of C in Quantum
Magnesium ascorbyl phosphate (MAP) – is percutaneously absorbed, rapidly restored to Vitamin C and demonstrates Vitamin C efficacy in the skin. It is reported that absorbed magnesium ascorbyl phosphate stays in the skin for a considerable period of time.*
small molecular size – deepest cellular penetration
water soluble
featured in Collagen C Intensive Serum (20% MAP)
Tetrahexyldecyl ascorbate – a lipid soluble, percutaneously absorbed Vitamin C
slightly larger molecular size than MAP
especially suited to delicate eye area
broad antioxidant protection
featured in Eye C – Eye Zone Creme Complex
Ascorbyl polypeptide – Vitamin C for broad environmental antioxidant protection
largest molecular size – therefore upper epidermal protectant
contained in Protecta Day Fluid – which also contains bio-marine-mineral power peptides
Note: Collagen C Intensive Serum and Eye C – Eye Creme contain 'photolyase liposomes' which have demonstrated topical effectiveness in providing DNA repair and immunoprotection**, to help achieve ultimate appearance rejuvenation.
References
* Kameyama et al. Journal of the American Academy of Dermatology.
** Stege et al. Journal of Investigative Dermatology.