Quantum Hydrox TM sources some of its most effective agents from Pacific Northwest rainforest and ocean.
British Columbia – Eco Rich Coastal Rainforest / Marine Sourced Therapeutic Agents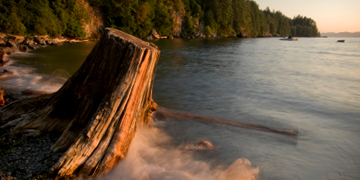 The Quantum Hydrox TM product line contains a synergistic array of unique high performance anti aging ingredients. The source of some of these agents:
British Columbia's rainforest
Some of the Quantum botanical extracts are obtained from the unique flora a contained deep within ancient growth coastal rainforest.
This unique biosphere yields many bio vital high potency therapeutic agents such as mushroom and fungi families that are an excellent basis for the potent Quantum beta glucan rich therapeutics.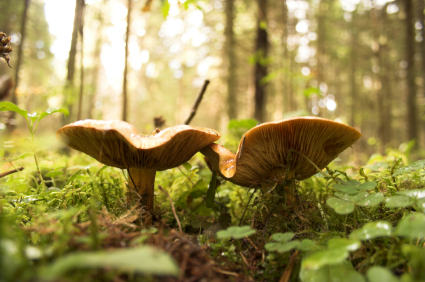 British Columbia's ocean resources
Deep clear ocean waters yield unique highly potent and multi therapeutic marine complexes.  These complexes of marine plasma and vegetals (phyto planktons) are mined from the global hot spot for deep water bio prospecting, again, off the pristine coastline of BC.
These multifunctional deep sea marine resources have been called "blue gold on the deep sea floor" due to their multifaceted antioxidant, anti-inflammatory, and natural antibiotic properties, yielding natural nutrient dense sources of elemental skin boosting vitamins & minerals (multi-chain peptides, chitins, glucosamine, calcium panthothenate, zinc salts, silica and ergiothioniene to name a few).
In fact, the August 2006 issue of the National Geographic in the article "Where Currents Collide" identifies these fast flowing BC coastal currents as one of the most nutrient dense, energy packed currents in the world:
"Phytoplankton and zooplankton rip through the water, practically force-feeding creatures adapted to cling to rocky ledges or the muddy ocean floor. These nutrients foster life stacked upon life stacked upon life."
Quantum biopeptide formulations merge these complex skin boosting nutrients with deep delivery of cellular stimulating agents resulting in a highly pared down multifunctional skin smoothing and clarifying system suitable for all skin types. These products, while primarily developed to address sun damaged and aging skin, also have a strong following with teenagers (for acnied, blemished skin), and men.