This pared down synergistic skin smoothing system provides a simple and highly effective alternative to potentially damaging 'instant' tightening and firming synthetic agents flooding the skincare marketplace.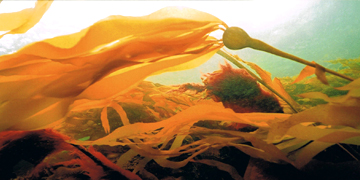 According to the British Journal of Dermatology (April 2007), use of skin care products containing popular artificial and instantaneously acting 'plumping and freezing' agents appear to contribute to the skin aging process by damaging the very cells that are responsible for renewing our skin to keep it from aging. Quantum Hydrox TM Skin Spa does not contain skin retarding and damaging artificial 'plumping and freezing / tightening' agents.
With daily use, you will experience a renewed and revitalized appearance as newly emerging cellular layers are smoothed, fortified, firmed, nourished and resurfaced. The results are remarkable and, the effects, cumulative.
For more information on attaining smooth and healthy skin, Read More.
The system further incorporates:
unique stable complexes of antioxidant vitamins A, B3, B5, C, D, E (retinaldehyde, retinyl palmitate – beta carotene, niacinamide, panthenol, ascorbyl polypeptide, magnesium ascorbyl phosphate, ergocalciferol, tocotrienol, tocopheryl acetate),
beta glucans (powerful, active mushroom sourced fermented extracts that also yield ergothioniene and help repair sun damaged skin),
phospholipids, sphingolipids, alpha lipoic acid, and superoxide dismutase (SOD), a powerful free radical neutralizing enzyme in time released liposomal complexes,
bioactive botanical extracts (aloe, chamomile, echinacea, green tea (EGCG), soy isofavones, gotu kola, ginkgo biloba, hinokitol, grape polyphenols, ginseng),
infused in unique deep sea fermented Pacific marine mineral complexes containing astaxanthin and hydrolyzed pearl protein.
For more information on key complexes, refer to "Why Choose QH".
The effect is optimal skin rejuvenation through accelerated micro exfoliation and simultaneous micro/macro skin nutrition and lipid replenishment.